Shop by fit
Every woman is shaped differently. That is why one raincoat looks great on a woman with a Y-figure and another who has wider hips does not at all. HappyRainyDays has a model that fits every woman with any figure. See below which raincoat model best suits your figure.
Hourglass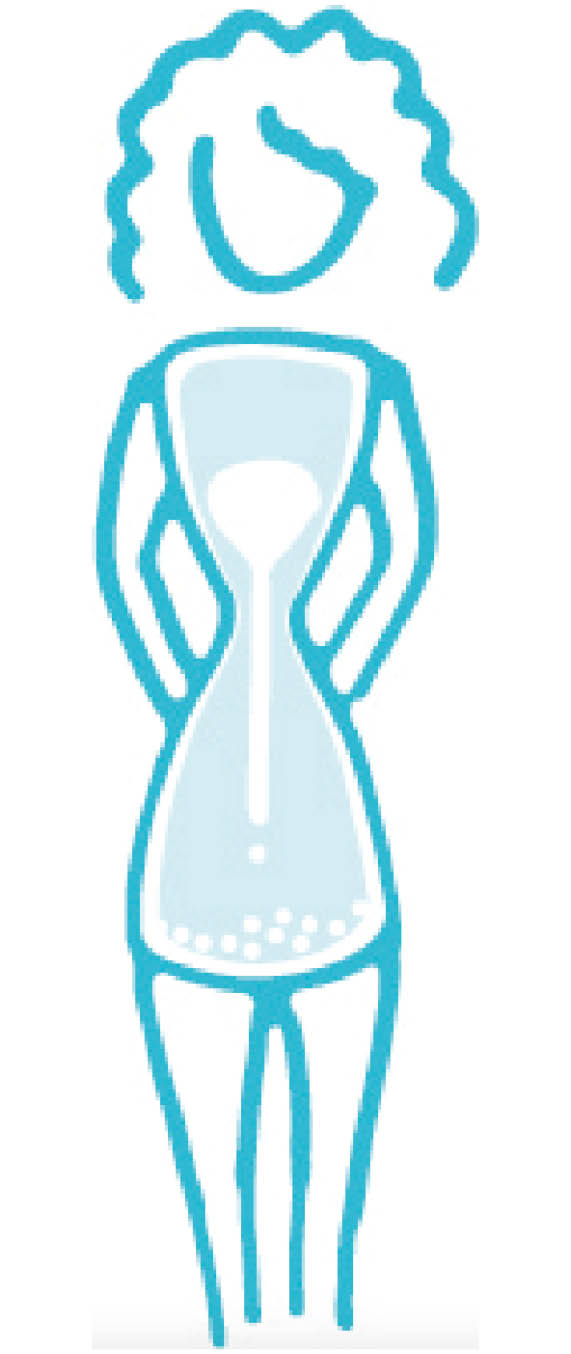 The hourglass figure has hips and shoulders of equal width and a slim waist. To emphasize the waist, it is nice to wear a jacket with a belt, such as the trench coat with a hood or the long raincoat. Both these raincoat models are cut narrower at the waist and are fitted with a belt to emphasize the waist. In addition, there is our new coat: the coat. The coat also emphasizes the waist very nicely. The jacket has a feminine shape and is fitted exactly as you wish. These models are ideal for women with an hourglass figure.
Y-figure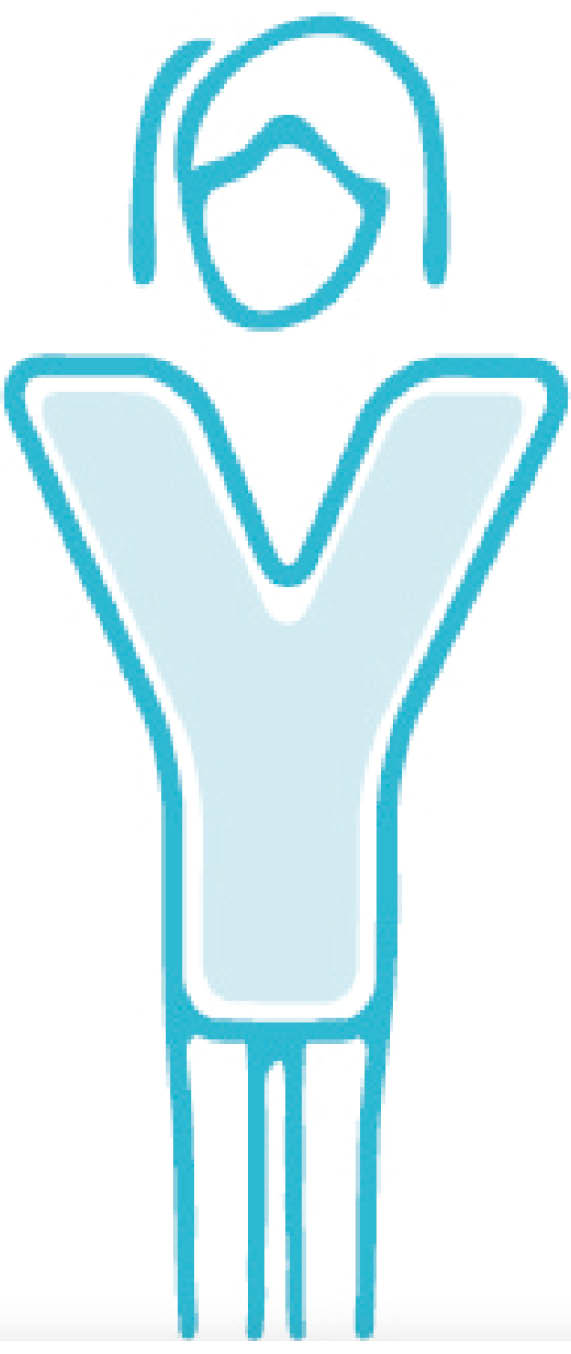 In the Y figure, the shoulders are wider than the waist and the legs are slender. The HappyRainyDays models that match this figure are the jacket and the parka. The jacket is slightly wider at the top, making it more spacious at the shoulders. The waist is fitted with an elastic at the back, which accentuates the waist. The parka is just like the jacket, wider at the top. With the help of a cord with stoppers at the waist, it can be tailored as desired.
apple figure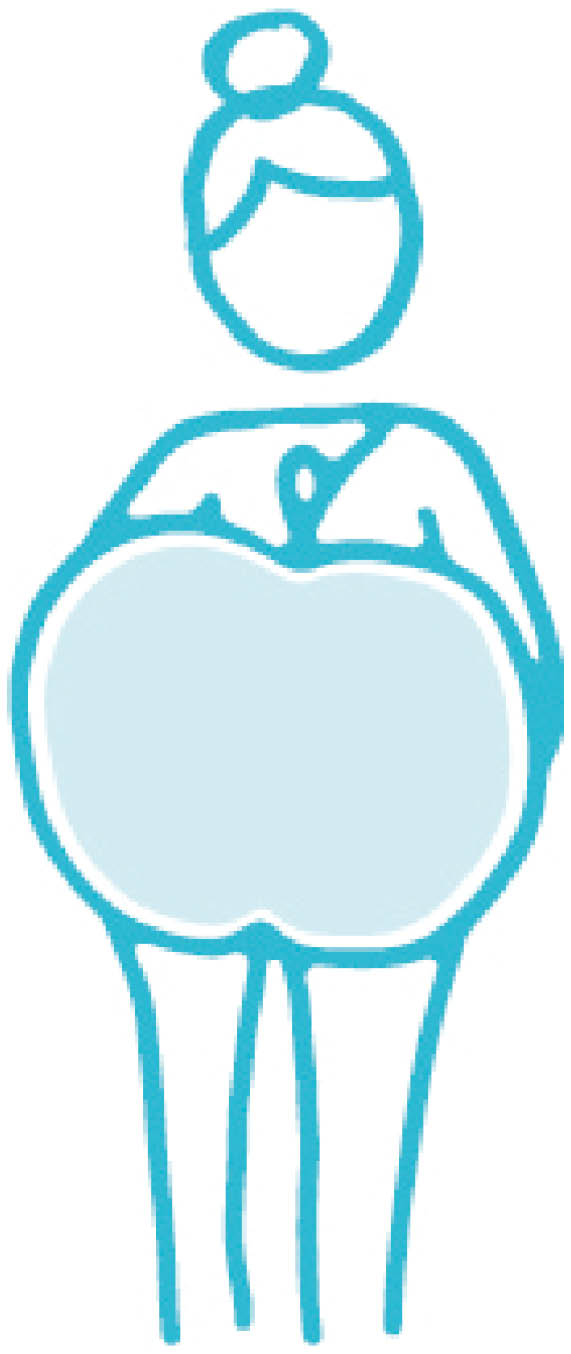 Women with an apple figure have a full bust, a small waist and slender legs. We recommend choosing a model with this figure that is not slim-cut at the waist, but a model that has more room at the top and around the waist. The models that best match this model are the jacket, the short coat and the parka. These models are wider at the top and cut straighter than other models.
pear figure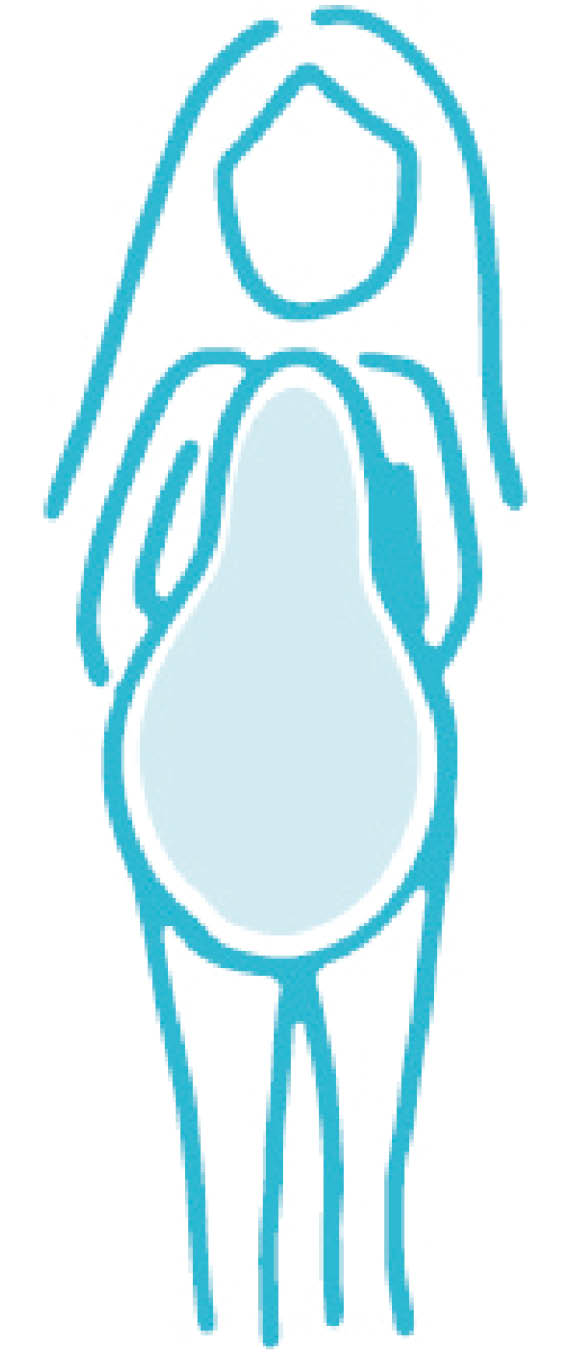 Women with a pear figure have narrow shoulders and a narrow waist that leads to wider hips and thighs. A jacket with a belt to accentuate the narrow waist is a godsend for women with this figure, think of the short coat. This one falls to your hips. If you want to order a longer jacket, we recommend that you choose the size that fits your hip size. A longer model that suits this figure is the trench coat with a hood, as it can be fitted with a belt.
I-figure
An I-figure means that a woman has the same width over all parts of her body. So the shoulders and hips are the same width and she doesn't have an emphatic waist. The long raincoat, the trench coat, the coat and the parka are models that can be tailored using a belt or cord. These models are therefore very suitable for a woman with an I-figure.